Services
Mobile App Development
Mobile application development has been trending upward for years. This subcategory of software development specifically refers to applications that run on mobile devices.
Mobile apps are built for different operating systems, like iOS and Android. By leveraging the built-in features of smartphones, apps offer an enhanced user experience compared to mobile web browsing.
More than 78% of people worldwide own a smartphone. What are people doing on these devices? They're using apps.
These apps fall into a wide range of categories, including gaming apps, music apps, calendars, communication apps, and more. I'm sure you're familiar with some of the world's most popular apps like WhatsApp, Spotify, HeadSpace, Facebook, and Instagram.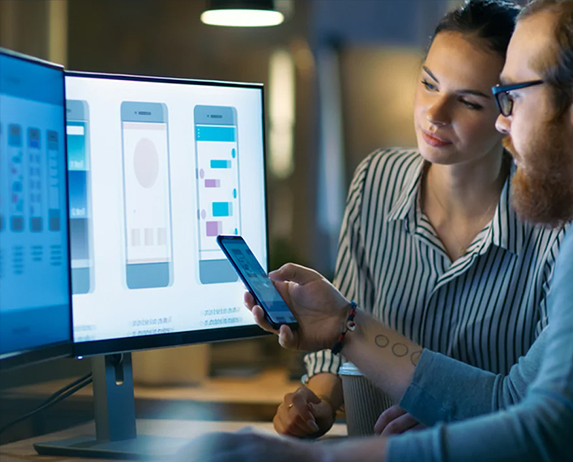 Creating an app is a great business decision. But first, you need to understand the mobile app development process—which is why we created this guide.